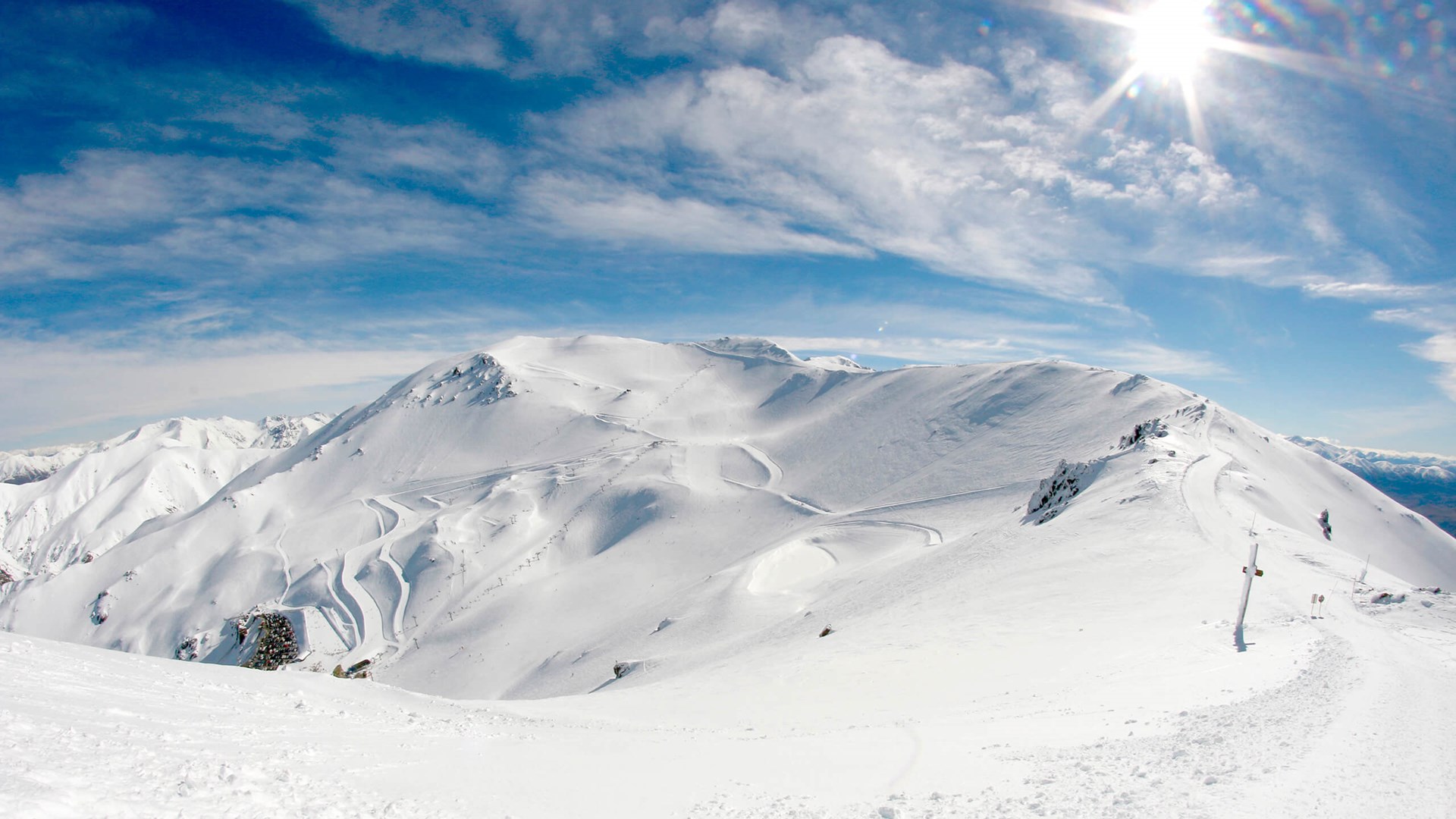 Frequently asked questions
FAQS
We're Cashless
Please note we do not accept any cash in our F&B outlets or in Guest Services to purchase products. 

Please ensure you have a debit or credit card, or you have loaded money onto your MyPass card prior to arriving on the mountain. 
Dogs On Mountain
We request that dog owners keep their dogs on a leash at all times - they must not be left to roam free. Dogs may be exercised in the carparks – please dispose of waste responsibly.
With the exception of service dogs, dogs are not permitted in the following areas:
Any skiable terrain which is on a gradient
Inside our base lodge
We want to see dogs enjoying the snow but also mitigate the risk to our staff, guests or other pooches.
Please read our Dog Policy below before bringing your dog up the mountain. 
Rescheduling Lessons
If you are booked into a ski or snowboard lesson and need to change the date you are booked into, please follow the below link and steps to reschedule.
Log in to your account and head to your Profile page.
Select "Overview" and then "Order History"
Find your order and select "DETAILS"
Select "RESERVATIONS"
Select "RESCHEDULE" and then select your preferred date.
If you are unable to reschedule your product please fill out this form
Please note, that due to limited capacity, not every date may be available. For private lessons, we require 48 hours notice prior to your lesson time for rescheduling.
When is the ski season?
The New Zealand ski season runs from early June to October. Opening and closing dates vary depending on snow conditions.
Coronet Peak 
Open 7 days a week 9am - 4pm

First Tracks from 8-9am daily from 3 July - 17 September

Night Ski on Wednesday & Friday nights from 21 June - 1 September 

and the three school holiday Saturdays in July.

Scheduled Closing Date is Sunday 24 September
The Remarkables
Opens 17 June
Open 7 days a week 

9am - 4pm

Scheduled Closing Date is 8 October
Mt Hutt 
Open 7 days a week 

9am - 4pm

Mid-Week Season Pass available

Weekend First Tracks from 8-9am starting 1 July

Scheduled Closing Date is 15 October
What time does the mountain open?
Our lifts run from 9am-4pm every day, subject to weather conditions.
On Saturdays and Sundays from 1 July, First Tracks is available from 8am-9am for those that want to hit the slopes a little earlier!
You can opt for a First Tracks season pass add on or purchase First Tracks day passes from Guest Services. 
How do I get there?
From Christchurch airport, it takes around 1.5 hours to travel to Mt Hutt via car. If you're travelling from the nearby town of Methven, then this is about a 30 minute drive.
Due to the alpine nature of our access road, we require that snow chains are always carried in your vehicle, in the event of a quick weather change. There is a chain fitting area located at the bottom of our access road.

If you'd prefer to take the bus, you can catch the Mt Hutt Ski Bus operates from both Methven and Christchurch. From Methven there are two departure times each morning, one at 7.45am (perfect if you're hoping for some morning Snowsports lessons) and 9.45am. This is run by an external company, Methven Travel, and they offer a pickup service around the Methven Township too, just ask about the nearest stop to your accommodation. If you'd prefer the bus, then we recommend booking in advance due to limited spacing, and with the Mt Hutt Ski Bus kids aged 10 and under travel for free with a paying, accompanying adult!
Is there parking at the ski area?
We have ample parking at Mt Hutt, including our main car park and lower shuttle car parks.  Parking and access to the ski area is completely free. On some of our busier days, if our main car park becomes full, parking will be available at our additional car park areas, with a free shuttle service running between the base area and car park areas. Information on our car parks and road status is updated in real time on our website for the most up to date information. 
Where do I collect my pass?
To avoid queues on the mountain, we recommend collecting your MyPass card before you visit our mountains.
If you have a MyPass card from a previous season, you will be able to go straight to the lifts.
Alternatively you can collect your pass on mountain when we open. 
What beginner terrain terrain can I find at Mt Hutt?
Our beginner's area can be found in the base area and is accessible by both our Magic Carpet and Sun Kid surface lifts, which is great for first timers! When you want to start exploring a little more, further beginner terrain can be found on the lower mountain, which is accessible from our Exhibition Quad chairlift. This includes our Highway 72 slow zone, Inside Leg, with beginner terrain park features and Hood's Hollow, complete with a tunnel!
What access does the Beginner Pass offer?
The Beginner Pass gives you access to our surface lifts only, this includes our Magic Carpet and Sun Kid lifts. If you would like to explore more beginner terrain using our chairlifts, then you'll require a full mountain pass. If you're not sure what pass is right for you, you can always opt for a Beginner Pass to start with, then upgrade you pass at Guest Services later in the day!
How can I hire Ski/Snowboard equipment?
Our on-mountain rental department offers a full range of skis, snowboards, boots, clothing, helmets and performance equipment. Renting from us on the mountain means you can store your equipment overnight free of charge and don't have the hassle of taking your equipment to and from the mountain! Additionally, if you find throughout the days that you like to try a different size boot or ski, you can visit our rentals team who will be able to switch out your equipment at any time.
You can purchase your rental hire online and don't have to book any specific dates, all you'll need to do is visit Guest Services upon arrival to collect your pass, then head on through to see our friendly rentals team who will issue you with your equipment!
Please be aware that due to health reasons, Mt Hutt cannot rent gloves, hats or goggles. However you can purchase these at the retail shop on mountain.
How do I book lessons?
All our lessons are available for purchase online, or you can purchase with our Guest Services team over the counter, or call our Mt Hutt based call centre on 03 308 5074, to book over the phone, whichever is easiest for you. Our Call Centre is available 8am-4pm daily.
Where do I go for my lessons?
We have a designated meeting area for all Snowsports lessons in our base area, this is clearly marked with flags and is located close to the bottom of the Magic Carpet learners areas.
We recommend arriving for you lessons 10-15 minutes before your scheduled start time.
What do I need to bring?
Preparation is key to have a great day on the mountain, so when you pack for your first trip to the snow, remember to include:
Boots or shoes with a bit of a tread for all family members.
Dress warm! It can be a bit brisk on the mountain so it's important to layer up. Thermals, (merino is a great base layer), a thicker mid-layer top and ski or hiking socks.
Waterproof pants and a jacket are a must to keep yourself dry and to protect you from the changing conditions (rentals are available on the mountain).
No one wants a goggle tan! Sunscreen and lip balm to protect you and your family from the UV rays so you do not end up with a goggle tan.
Eye protection is important, even on cloudy days – and don't forget goggles or sunnies for the kids!
We strongly recommend wearing a helmet on the snow, you can hire one from us or purchase at the retail shop.
Waterproof gloves.
If you forget anything, almost everything you need is available right here on the mountain at our rental shop and retail Shop. And if you get hungry or thirsty, we've got you covered at our restaurant and café.
Are there restaurants on the mountain?
We have several food and beverage outlets on the mountain, including our Sixteen10 coffee bar, our Sky High Café, and Opuke Kai, all of which are found in the base lodge. If you'd prefer a mid-ski pit stop, you can find our Corona Bar located half-way down the mountain at the top of our Highway 72 and Broadway runs. 
Six tips for chairlift loading for kids
Wait your turn
a. Line up in the lift queue and wait your turn before sliding forward to the chair loading zone. 
Load with an experienced adult
a. If you are over 120cm tall you can ride the lift by yourself.
b. If you are under 120cm you must ride the lift with an adult
c. If you are riding the chairlift with a friend, get your adult to sit between you both to help you on and off.
d. Only you and one friend can ride with one adult, if you have lots of friends in your group, other adults will be asked to help.
Sit back-to-back
a. Sit all the way to the back of the chairlift so your back is touching the back rest.
Put the safety bar down
a. If you are tall enough you can pull the safety bar down, but if you can't reach it let the adult put it down for you.
Sit still and hold on
a. Once you are on the chair and the safety bar is down, sit still and hold on until you are up the top of the mountain.
Let the adult raise the bar and tell you when to slide off
a. When you reach the top of the mountain, don't rush to get off. Wait until you can touch the ground then slide off and enjoy your day.
MyPass Card
Your MyPass card is your lift pass to ski and snowboard at Coronet Peak, The Remarkables and Mt Hutt ski area plus you can add MyPass money to your MyPass card making it your on-mountain debit card.
Your personal MyPass account provides you with ability to add MyPass money, view your daily skiing and snowboarding statistics and other account details.
Age Definition
Age is as of 1st June in the season for which you have purchased. 
2023 Age Group & Eligibility Definitions:
5 yrs and under ski or ride for free at Coronet Peak, The Remarkables and Mt Hutt.
Child: 6 – 15yrs inclusive
Adult: 16 - 64 years
Student: 16+ years. Student ID will be required.
Senior: 65–74yrs of age. Photo ID will be required.
Super Senior: 75yrs of age or older, photo ID will be required.
All lift users require a MyPass card. Photographic ID may be required to collect.
Pass Protection
Pass protection is your injury/medical cover and provides for a full or partial refund of the season pass where an injury, medical condition, or travel ban imposed by regulatory bodies, precludes season pass use throughout the entire season.
Pass protection can only be added to a Season Pass at the original time of purchase and is only available to purchase prior to the season starting.
Applications for refunds can be made through our Guest Services team who are contactable at info@nzski.com. Claims must be supported by evidence including but not limited to a doctor's certificate, evidence of travel restrictions or cancellations, or evidence of loss of income. NZSki reserves the right to obtain independent advice to validate any claim. All refunds will be made in New Zealand Dollars. If you paid by a credit card denominated in a foreign currency, the amount that you are refunded in your foreign currency may differ from what you were charged at the time of booking due to changes in the foreign exchange rates, non-refundable or additional bank or credit card charges, or other factors. NZSki will accept no liability for any loss that may be suffered due to these factors in relation to the amount refunded.
There will be no refunds after six weeks from the pass holder's first day of pass use.
There will be no refunds after the final operating day for the winter season for which that pass was purchased for, irrespective of pass use. Refunds extend to the value of the pass type purchased only and do not cover any ancillary or other associated costs. The Pass Protection add-on is regarded as an ancillary cost. Refunds will be made to the credit card used to purchase the pass and the pass will be cancelled.
The value of refunds will be calculated based on the use of the pass according to the table below.
0 days (pass not used) 100%
1 day – 87.5% refund
2 days - 75% refund
3 days – 62.5% refund
4 days - 50% refund
5 days – 37.5% refund
6 days - 25% refund
7 days – 12.5% refund
8+ days - No refund
First Tracks Add On
The corduroy is calling!
A Coronet Peak First Tracks season pass can be added on to your 3 Peak Season pass for access to the Coronet Express from 8am - 9am daily from late June / early July through late in the season.
A Mt Hutt First Tracks season pass can be added on to your 3 Peak Pass or Mt Hutt season Pass, but is a separate product to the Coronet Peak First Tracks product. Mt Hutt First Tracks gives you access to from 8am - 9am on Saturdays and Sundays from late June through to late in the season.
The operation of First Tracks is subject to the availability and operation of the lifts and to snow and weather conditions. Access to trails will be subject to operational requirements, weather and snow conditions, and any scheduled race/events.
Coronet Peak and Mt Hutt do not guarantee the operation of First Tracks on any particular day.
If you have already purchased your season pass, please contact our guest services team to add a First Tracks Season Pass to your MyPass Account.
Cancellations, Refunds, and Transfers
Please view our full terms and conditions for our cancellation, refund and transfer policy.
Student Pass Requirements
Evidence of full-time enrolment at a New Zealand or Australian learning institution is required at the time of pass collection by presenting your student ID card and proof of full-time status.