Mt Hutt is committed to caring for our planet and ensuring snow for future generations by implementing excellent environmental management practices.
Kaitiakitanga comes from the word Kaitiaki, meaning a person or group who are recognised as guardians to preserve, protect and foster an area. It signifies a strong relationship between the people and the environment and is a guiding principle for our operations at Mt Hutt
Our landscape is the backbone to our operations and the reason we love what we do. We see ourselves as responsible Kaitiaki or guardians and are dedicated to protecting our environment, leaving it in a better state than we found it.
Protect, Restore and Foster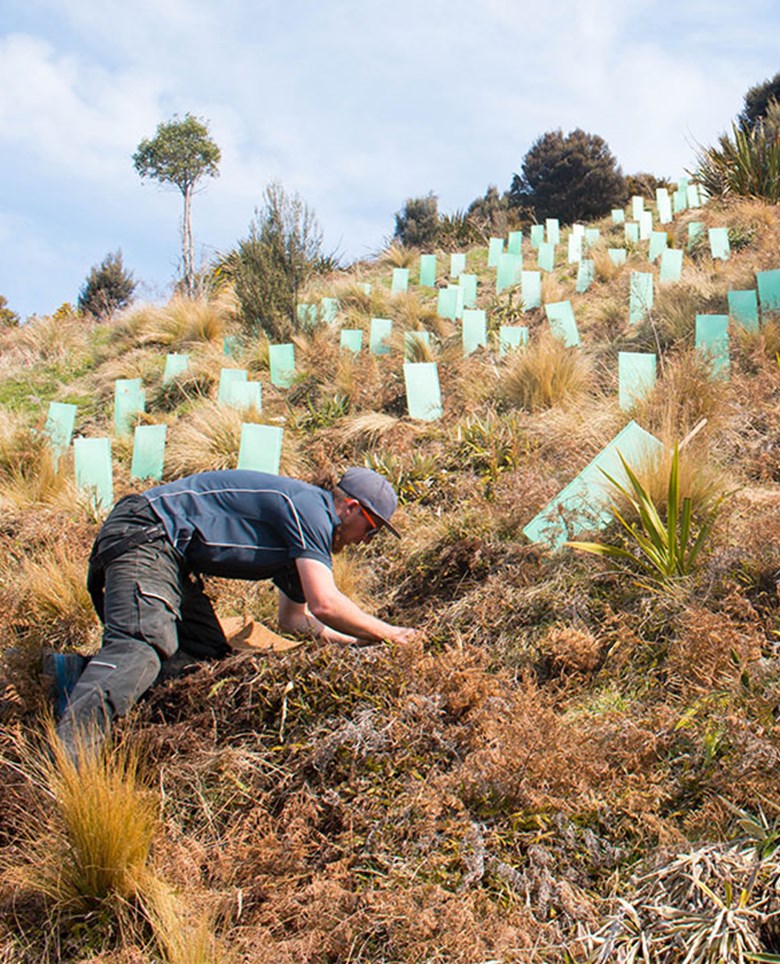 Carbon Neutal Aspirations
At Mt Hutt we have calculated our total carbon emissions across the mountain and our goal is to become a carbon neutral ski area. To achieve this we have invested heavily in upgrading equipment and waste management initiatives across the mountain as well as native planting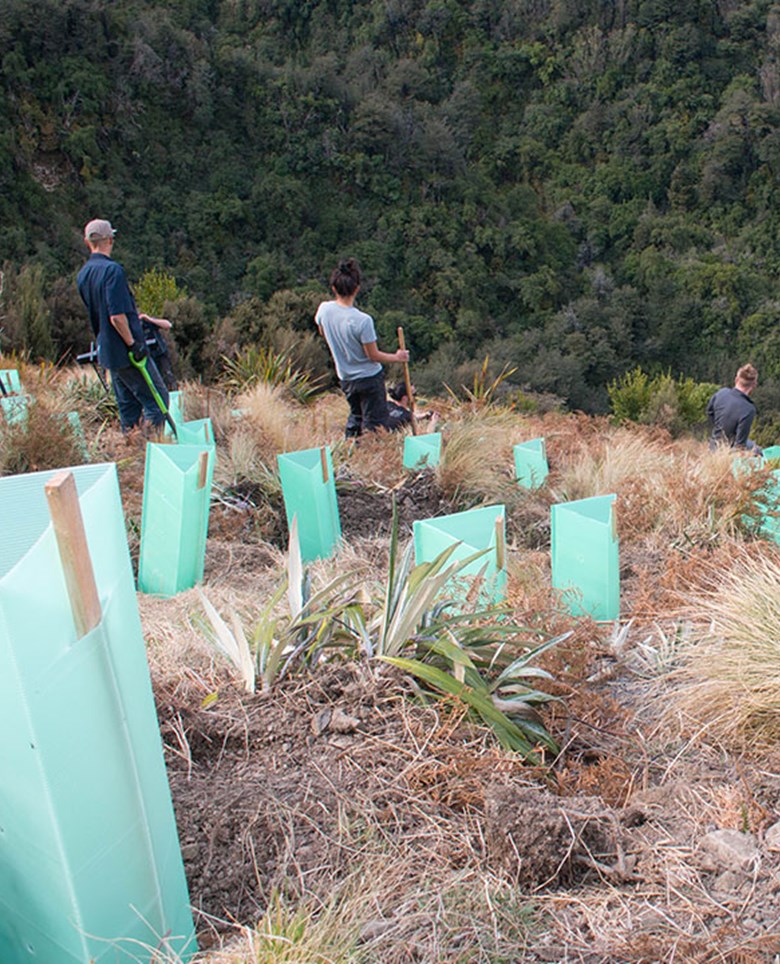 Restoration and Revegetation
One of our key initiatives on our journey to becoming carbon neutral is to restore our environment through native planting. In the summer of 2019 we planted 1,250 native Manuka and Totara trees along the access road. Our goal this summer is to plant 3,000.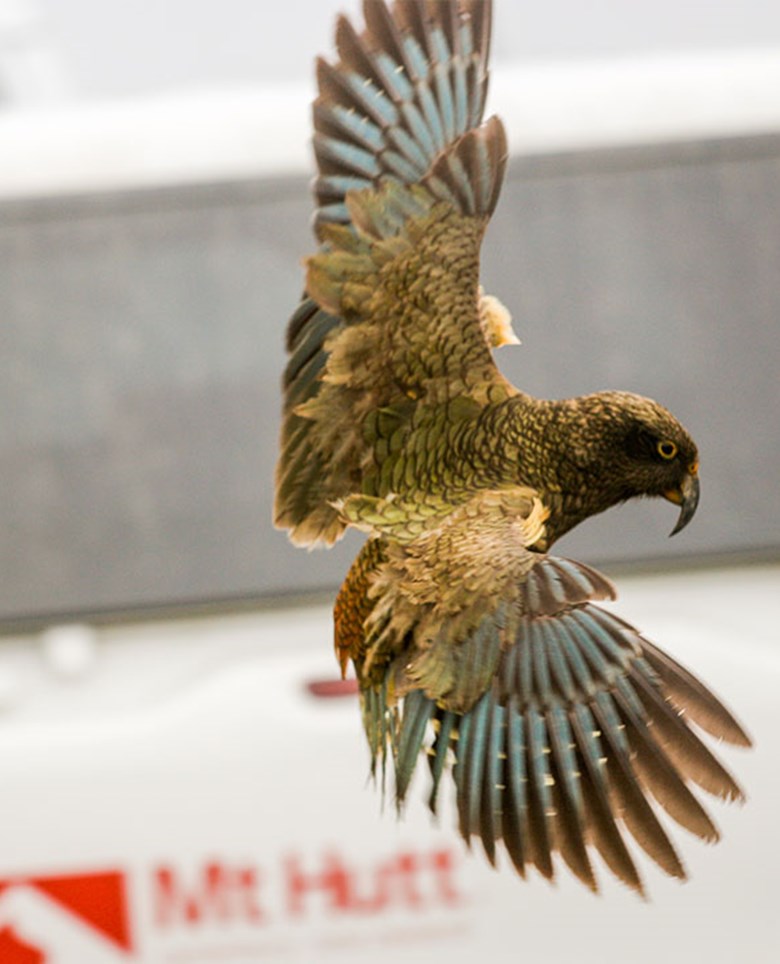 Bring Back the Birds
It's been three years since anyone last saw a kea up at Hutt, but we're proud to say this winter we had one of these cheeky parrots return. We've been doing a lot of work to make Mt Hutt a habitable environment for our native birds to return to. We achieve this through trapping predators and revegetation work.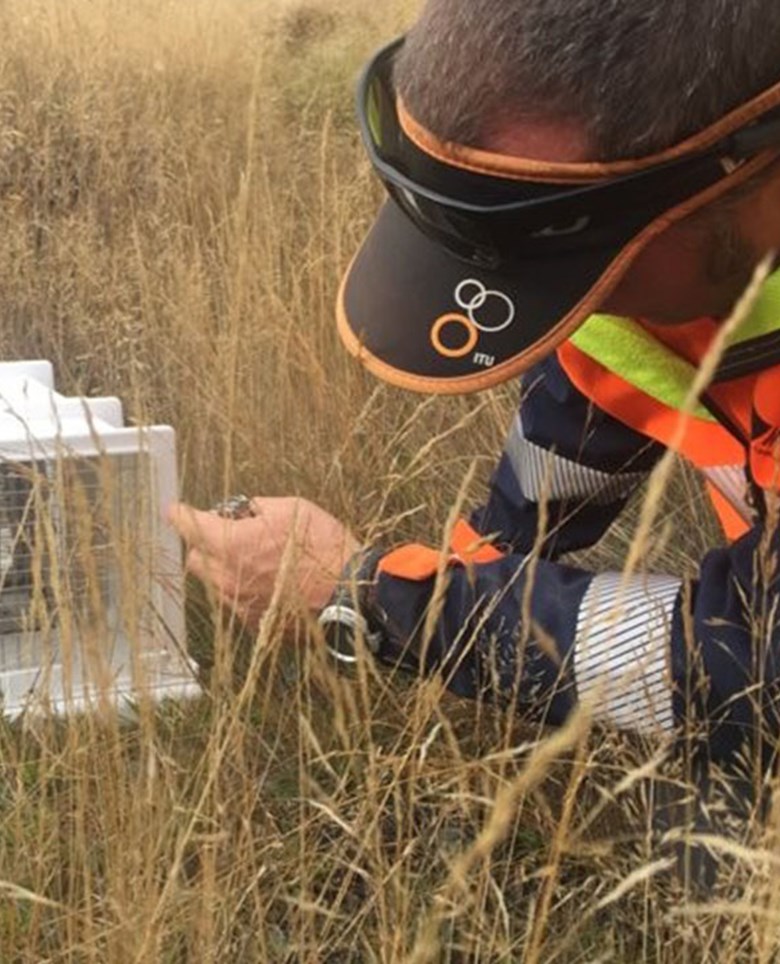 Pest Control
Pest control is an important part of our operations on mountain. Predators include the likes of possums, rats and stoats, all of which can eat the eggs or limit food sources for native birds and destroy our native flora. We've set up an extensive trapping programme that has seen us eliminate over 450 pests from our mountain in just over 12 months.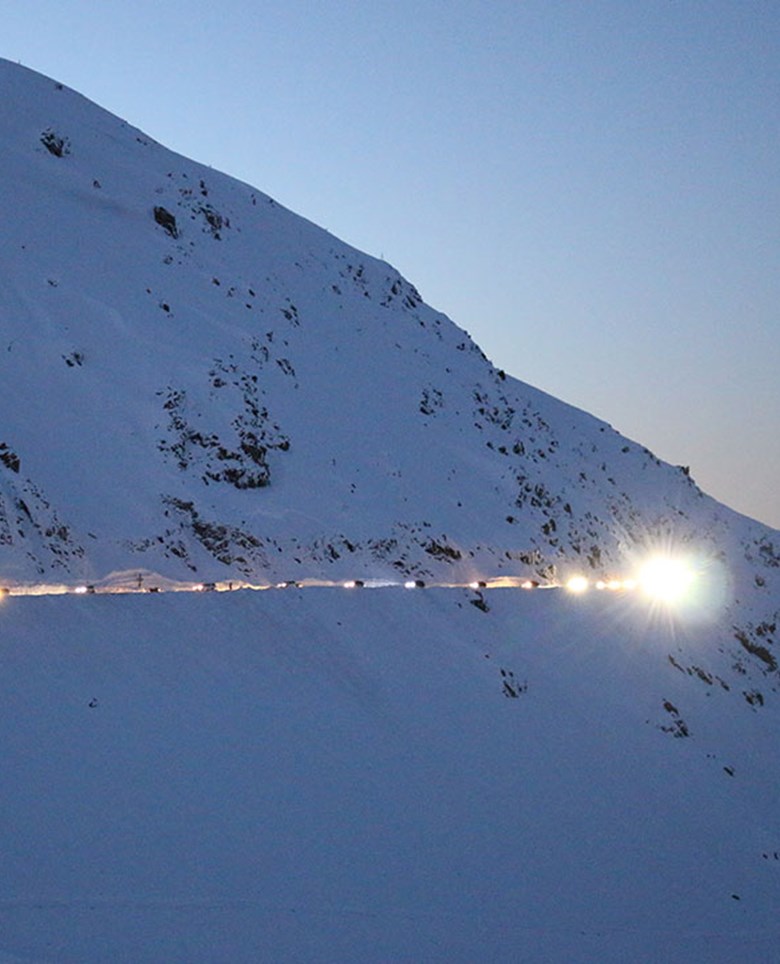 Transport
We encourage all our guests to ride-share or to take our buses up the hill to help cut carbon emissions down. On the mountain we have upgraded two of our staff buses to hold a larger capacity, meaning less trips up and down the road to get our team to work.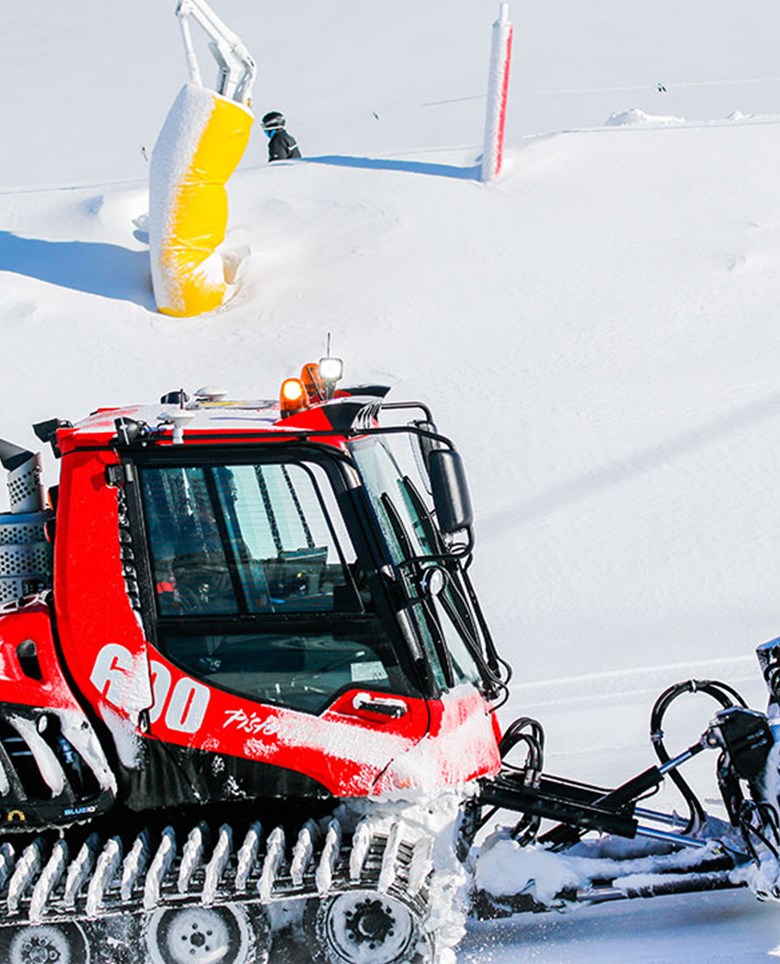 On the Snow
We are working towards more sustainable snow as we replace our snow machines with newer models to improve energy efficiency and the amount of water that is used to produce snow.

Our fleet of groomers will be replaced with new PB600s to improve fuel efficiency, and feature SnowSAT. SnowSAT is a program that will allow staff to groom slopes more efficiently. As they drive over snow, SnowSAT measures the amount of snow ensuring we only take it from areas where there is excess and push it to areas that need it. This new system will mean 15% less power and diesel used when grooming our slopes.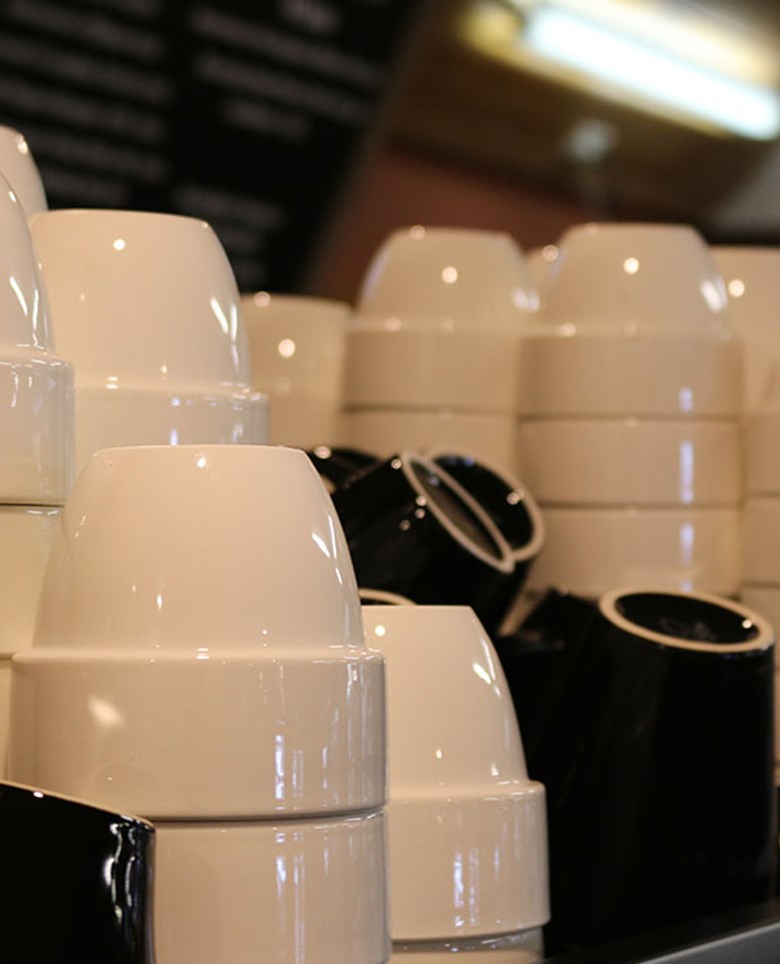 Waste Reduction
In our restaurant and café we have employed a number of other efforts to reduce our waste including:
- Removed all paper coffee cups and replaced with ceramic dishes
- Eliminating almost all single-use plastic food packaging in the restaurants, serving food in ceramic dishware or compostable/recyclable boxes
- Installed a new water fountain to fill water bottles that calculates how many plastic bottles were saved by using it
- Removed paper cups from our drinking fountains and replaced with re-usable cups
- Removed all single packet sauces and replaced with catering size bottles allowing guests to fill their own biodegradable sauce container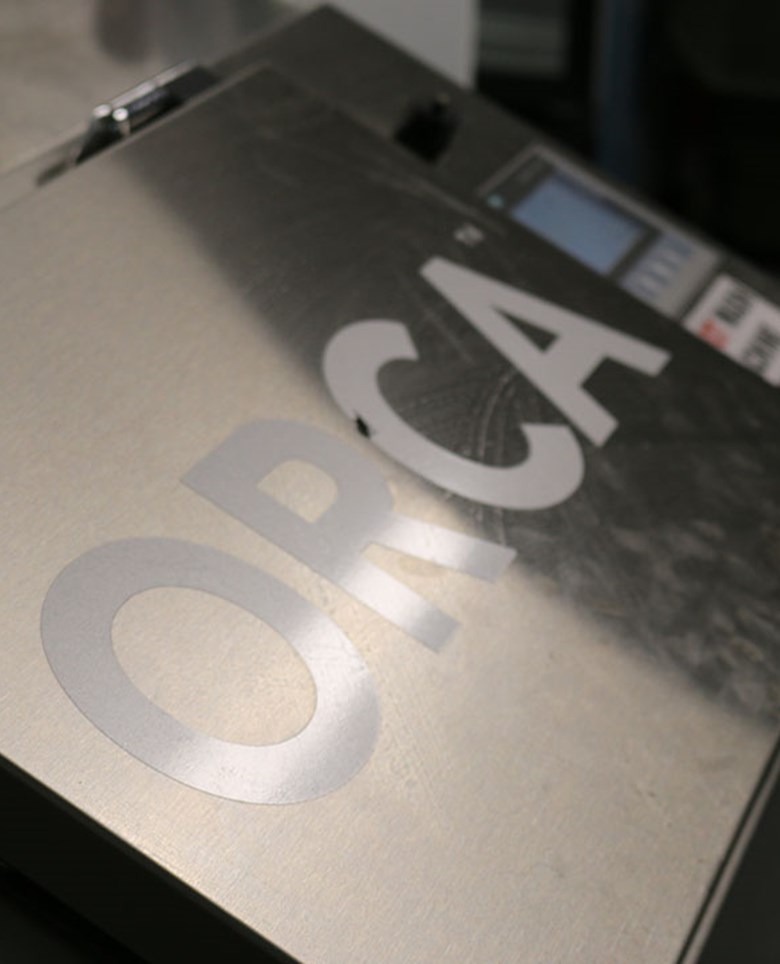 Food Waste
To help minimize waste in our food and beverage outlets we have purchased an ORCA. This machine takes all food waste from our café and restaurant and creates the perfect environment for it to break down into a liquid that then gets added to our wastewater system to make its way off mountain. This technology eliminates the need to truck our food waste off mountain, significantly reducing harmful emissions that come with that process.