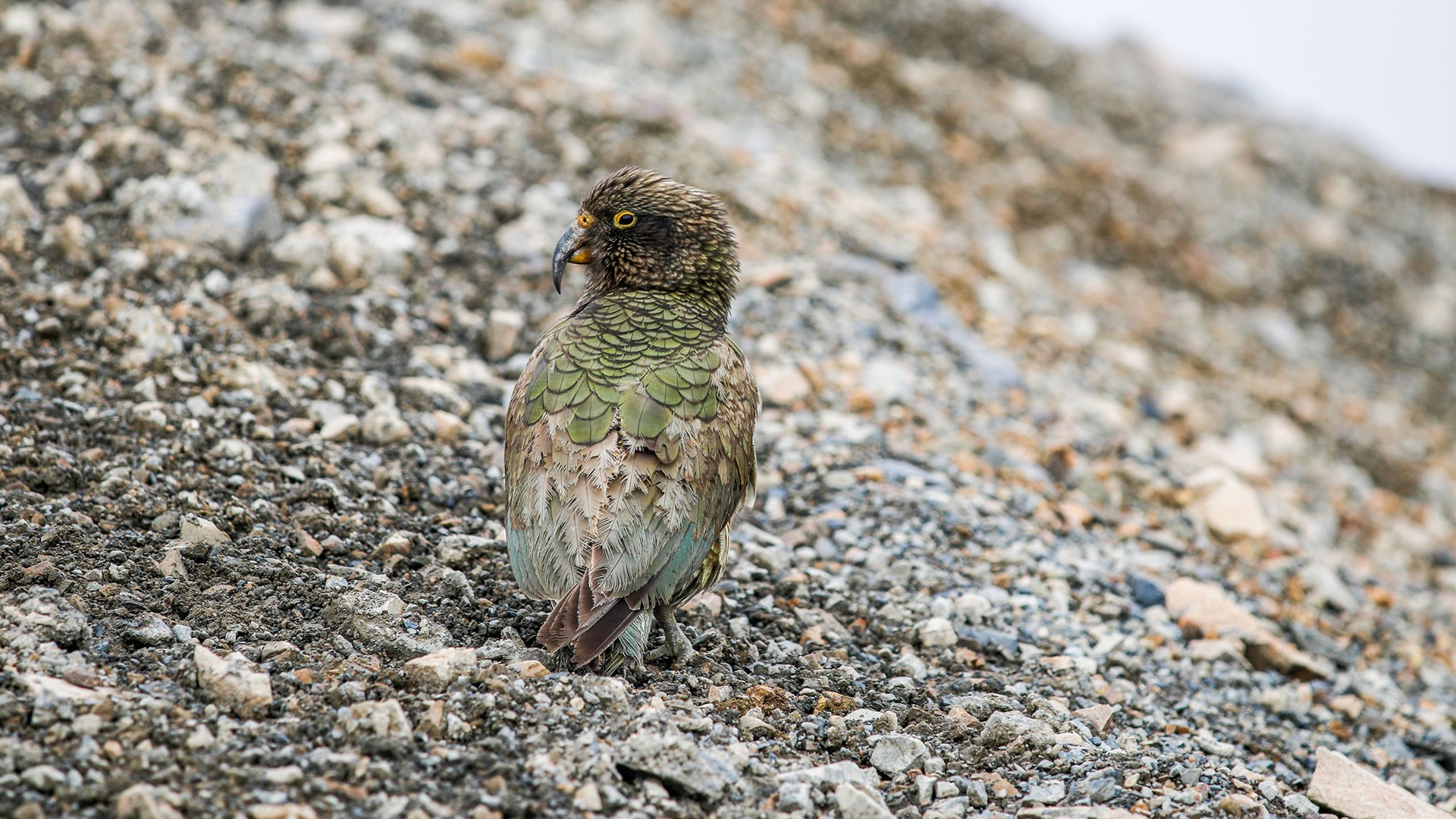 Celebrating the return of the kea
It's been three years since anyone last saw a kea up at Hutt - but we're stoked to say we had our first visit from one of these cheeky alpine parrots over the weekend. 
Badger from our roads team spotted the endangered bird - who we think is a juvenile male - while he was carrying out checks on the access road. 
He put the call out over the radio and our crew went mad! We are beyond pumped to have kea back on our mountain. 
It's been one of our conservation goals over the past couple of years to bring back native birds to our environment by making it safe and habitable for them. 
Predators include the likes of possums, rats and stoats, all of which can eat the eggs or limit food sources for the kea. So to make our mountain as safe and welcoming for the kea as we can we've set up an extensive trapping programme. In just over a year over 450 pests have been eliminated from around the mountain. 
In spring last year we also planted 1,250 native Manuka and Totara trees along the access road to create a more habitable environment for our native birds. 
We are thrilled our hard work is paying off - this guy has been seen on our mountain three days in row now. We will be continuing our trapping and tree planting programme and hope to see more of these beautiful birds up here soon. 
Kea - did you know?...
A group of kea is called a circus
Kea are only found in the South Island of New Zealand
Kea are omnivorous and eat a wide range of plant and animal food
The kea was named 'New Zealand Bird of the Year' in 2017