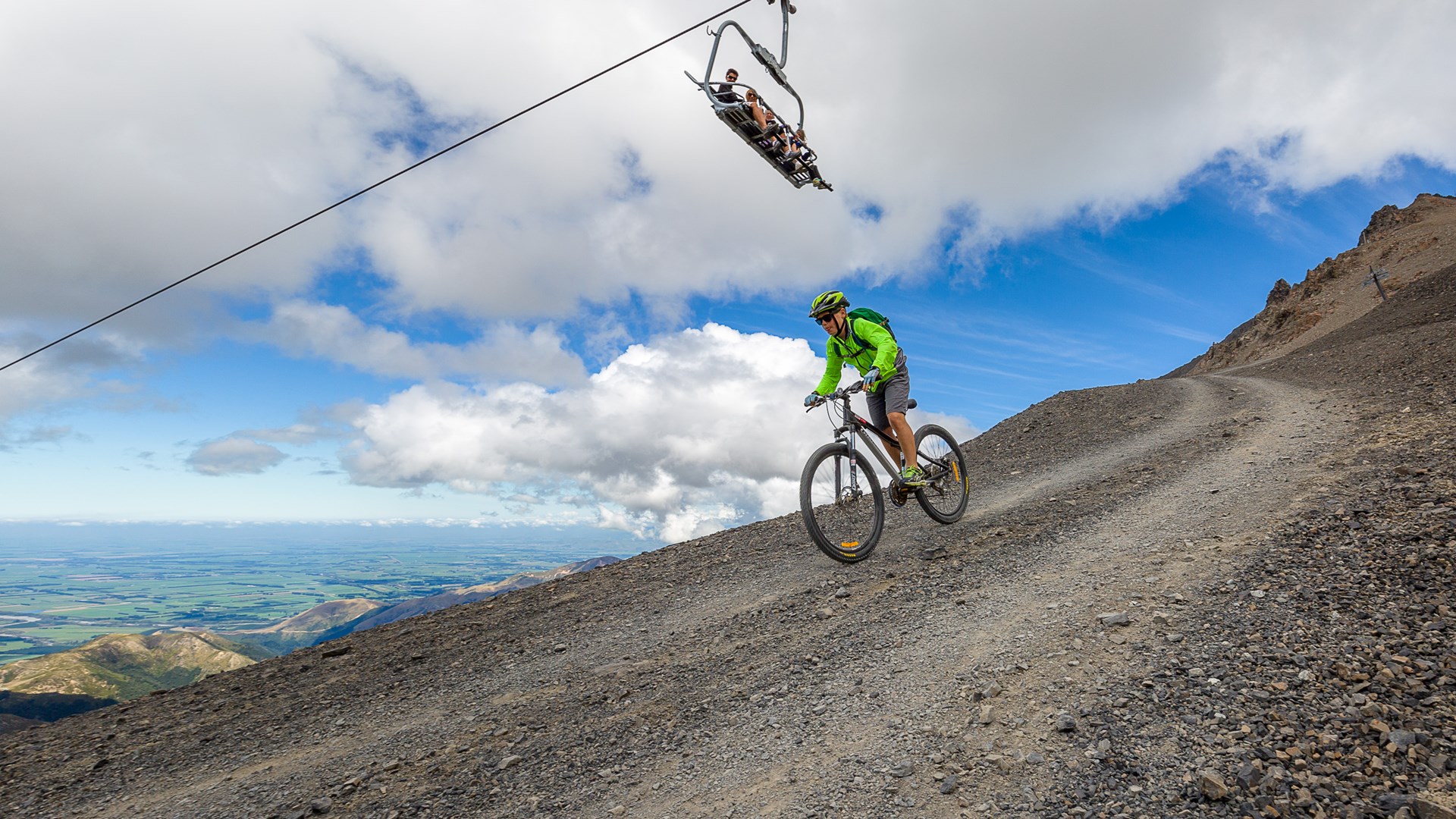 Summer Open Day
February 19 | 10:00 AM - 4:00 PM
Update 24 January 2022
We are sorry to inform you that due to restrictions imposed under the Red setting of the Covid 19 Protection Framework, Mt Hutt staff along with the Lions Club of Methven have made the decision to cancel this event.
We're truly sorry to be unable to offer the opportunity for you to visit Mt Hutt this summer. We hope to be back again for a summer open day in 2023.
Kind regards,
The Mt Hutt Team
Mt Hutt presents a special opportunity to experience summer at NZ's Best Ski Area on Saturday 19th February 2022...
Discover Mt Hutt is a community fundraising event, run in partnership with the Lions Club of Methven. 
From 10am to 4pm the Summit 6 chairlift will be spinning; set to carry families, walkers and bikers to the very top of Canterbury's award‑winning mountain.
Disembarking at the top, 2086m above sea level, visitors will be greeted with unrivalled 360° views across the Southern Alps and Canterbury Plains.
For the return journey, some may opt for the thrill of biking the majestic scree slopes; others may prefer to meander along, admiring the diverse range of flora and fauna on display in this conservation area. For an even more laidback approach there is always the option of jumping on the chairlift to get back down to the base.
Opuke Kai will be open for refreshments and in the base area live music is set to entertain the crowds; with volunteers running the café and BBQ areas. 
Christchurch Helicopter's will be offering scenic flights for $99.
The event is weather dependent, with a backup day of Sunday 20th February.
Photos kindly provided courtesy of Bill Irwin
Will there be snow? Who knows?!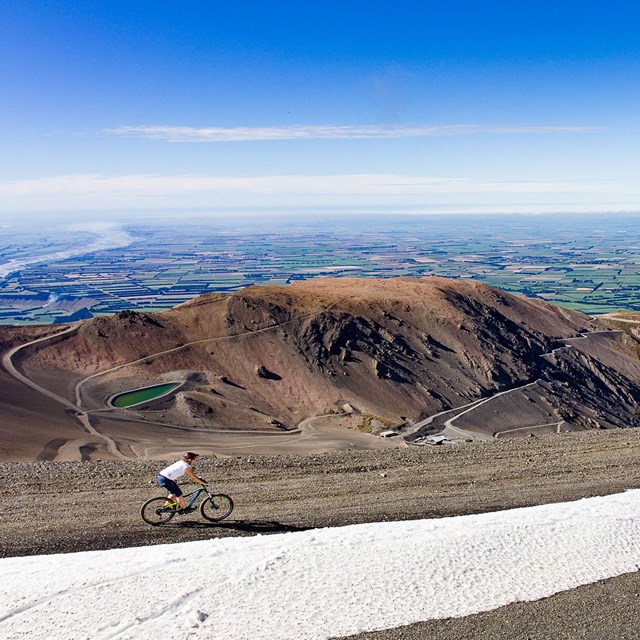 But there is always breathtaking views..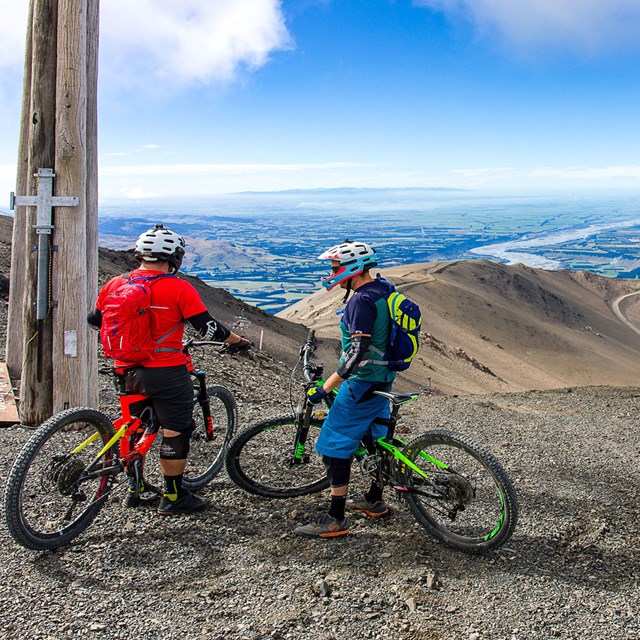 Family fun for everyone..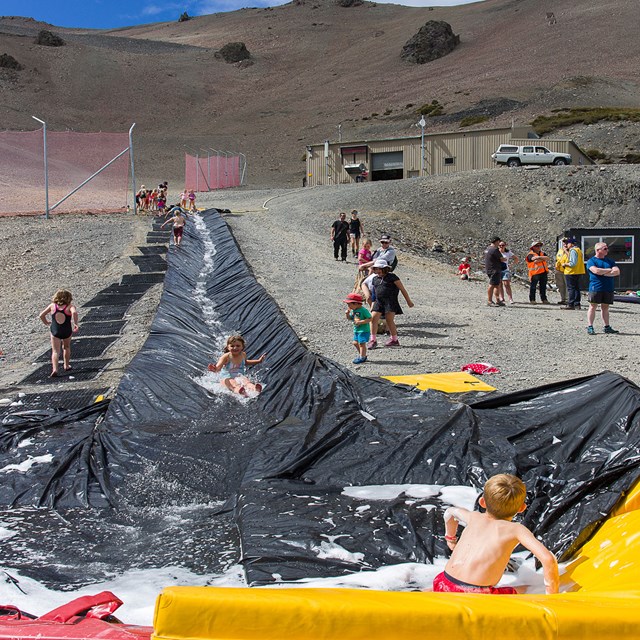 Walk or bike? You choose your descent!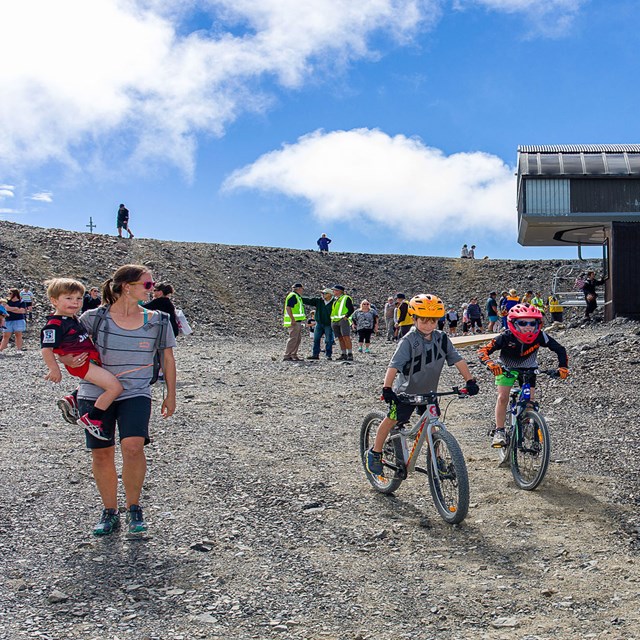 Details:
What time will the access road open?
The access road will be open from 9.30am
Is there a bus service available?
Methven Travel will be running a bus service. Bookings are essential. Visit www.methventravel.co.nz for details. 
Is this event suitable for all ages?
The day has been designed with every age and interest in mind, and there will be several other activities available exclusively for the event, including a slip 'n slide.
Entry on the day provides unlimited access to the chairlift with children 10 and under free of charge.
There really is something for everyone and the best bit is that's it all for a fantastic cause.
Note: Children 1.2m and under must ride with an adult on the chairlift.
What are the entry costs?
Walkers: $20.00 ea
Bikers: $30.00 ea
Children (10 and under): $0.00 ea 
Guided 4WD tour of Mt Hutt: $25.00
Do we need to pre-book?
Tickets will be available online prior to the event. Some ticket sales will be available on the day, but is it our preference that purchases are made online prior, to alleviate pressure at the gates.
How do we buy tickets?
Tickets will be available to purchase online in early 2022
Click here to register to be notified when they are available to purchase:
https://form.jotform.com/213498802172963
Will the café be open?
The Methven Lions will be running their world famous BBQ. 
Opuke Kai will be open for coffee and a limited range of snacks from 10am-3pm. 
All products have been kindly donated by suppliers and will be served by volunteers. 
Who are the benefactors of this event?
The Methven Lions are a registered Charity and all proceeds from this day will be distributed amongst local community groups and causes.
For 2022, the event will support the work of  Bowel Cancer NZ and the Mount Somers walkway society.
About Bowel Cancer NZ
Every day, around 3 New Zealanders die from bowel cancer. Through support, advocacy and life-changing research, they are dedicated to reducing the impact of bowel cancer.
About the Mount Somers Walkway Society
The walkway society are currently working on a new track to Sharplin Falls. The old track has been closed since February 2015 because of rockfall danger.
Can we bring our dog(s)?
Dogs are welcome but must be kept on a lead at all times. 
Do we need any special clothing/footwear to access the lift?
We recommend you bring lots of layers and warm clothing. 
Sturdy footwear must be worn to access the chairlift - no heels or open toes footwear permitted. 
Do we need to provide a vaccine pass to attend this event?
All visitors over the age of 12 years & 3 months, will need a valid Vaccine Pass to attend this event. This is in accordance with the Governments protection framework (traffic light) where events held in Green or Orange have no limits on numbers if vaccination passes are used.
Vaccine Passes will be verified prior to entry on the day.
We know this step may add time, however for the event to take place in accordance with the Governments protection framework this has to happen. Please be prepared with your Vaccine Pass, ID and be kind to the volunteer crew undertaking the checks.
Have another question?
Please contact our team admin@mthutt.co.nz