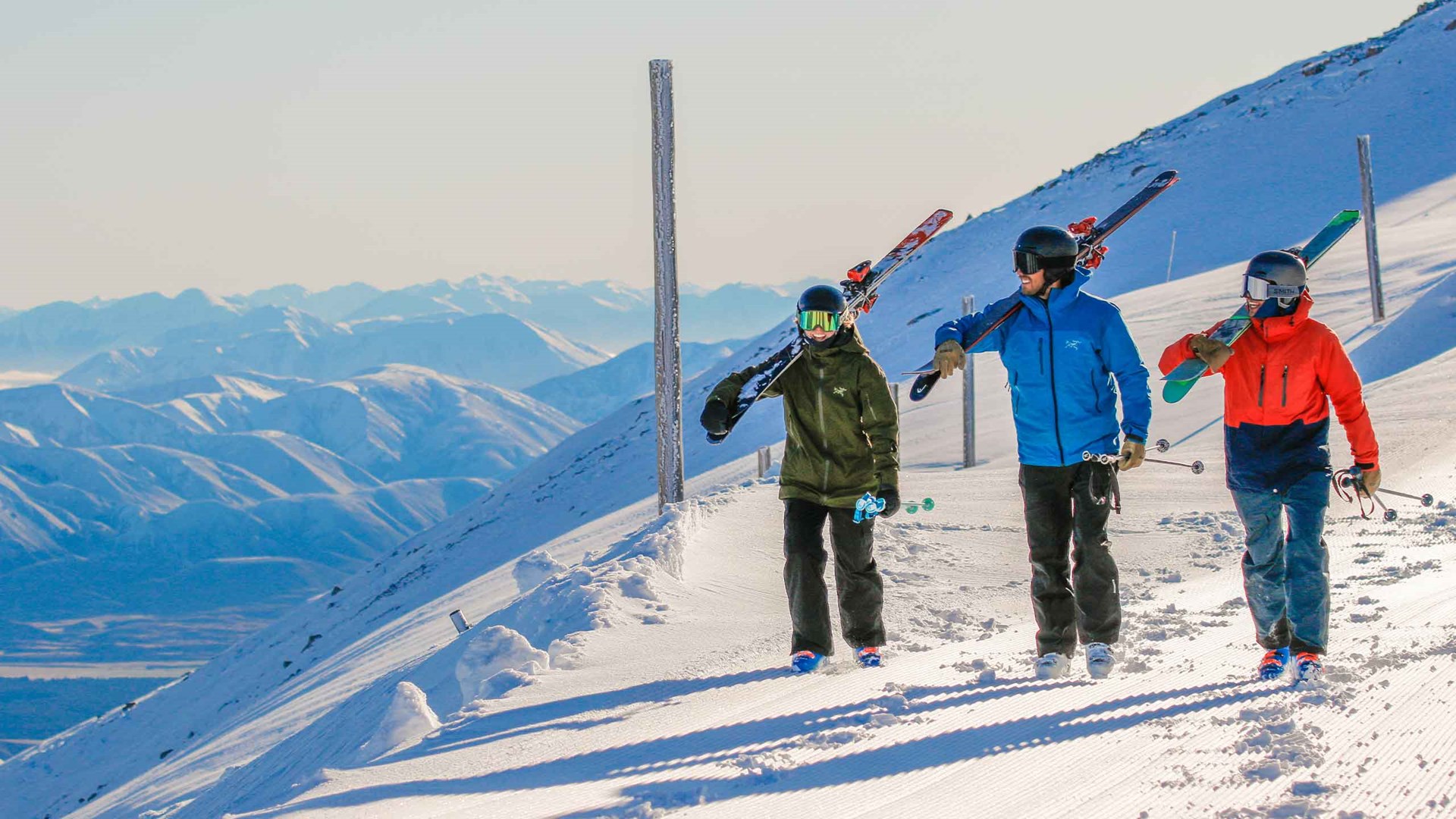 Functions, Group Events & Schools
THE MORE THE MERRIER!
Whether you're hosting clients, taking the team out for a company day or hosting a personal event, we can cater for your function at Mt Hutt. 
With packages to suit groups of all ability levels and function space available for hire, your group can rest easy in your own private space and enjoy everything the mountain has to offer. Assisting you with your booking, our mountain-based booking team is on hand from start to finish. If you're looking for information about school skiing, head to our School Groups page. 
WELCOME TO OUR BOARD-ROOM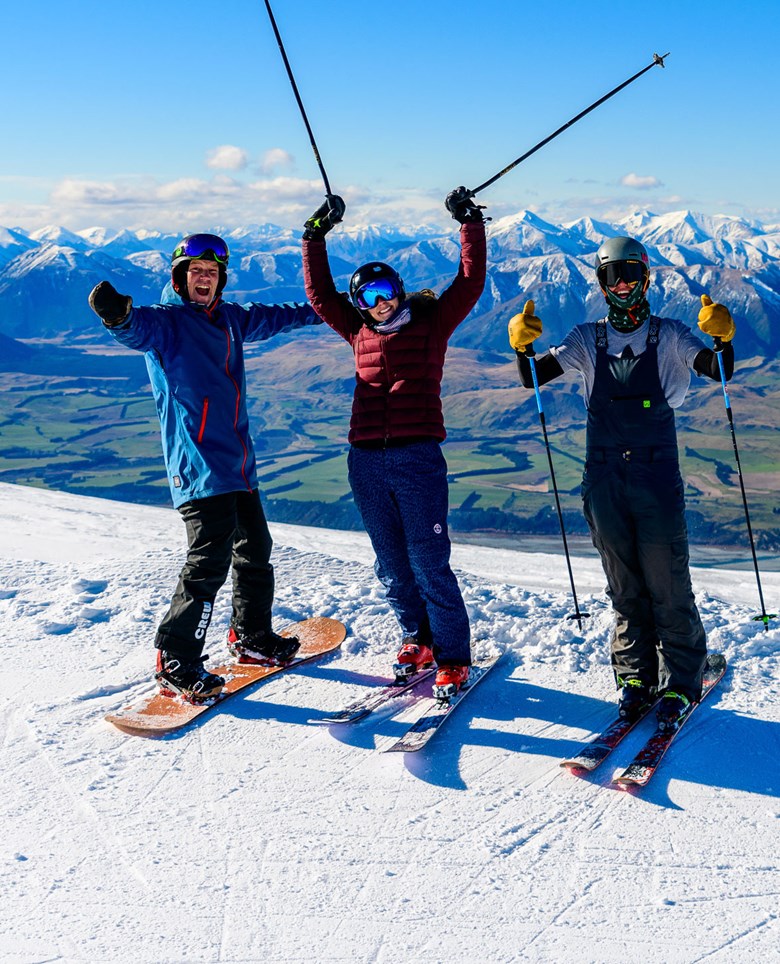 Group Packages
To qualify for our adult group package a minimum of 20 participants is required. We can cater for everyone in your group, from beginner to the most experienced, at our best value rates. Our package, includes a full mountain pass, a full set of rental equipment and an optional morning or afternoon lesson for everyone in your group. If you have anyone that requires clothing hire, this is available for an additional rate.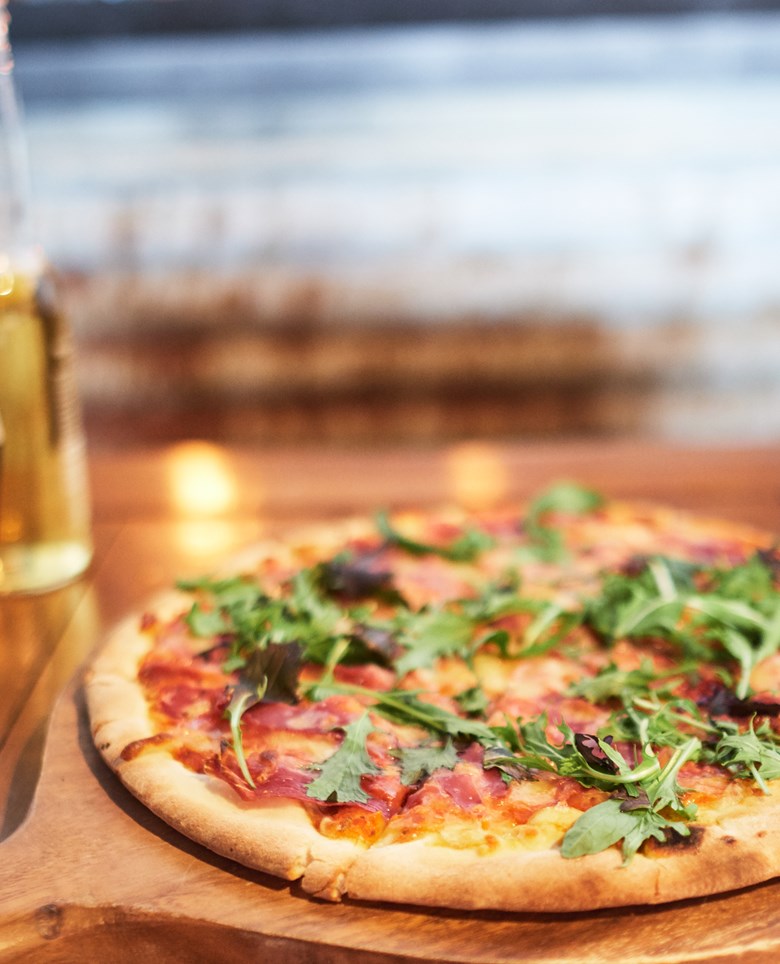 CATERING
After a great morning on the slopes, a hearty lunch is just what you need! Our on-mountain team are there to cater for your day and provide you with classic Kiwi fayre, helping to recharge your batteries for an awesome afternoon on the mountain. Starting at just $35pp, enquire with our team for pricing and catering options.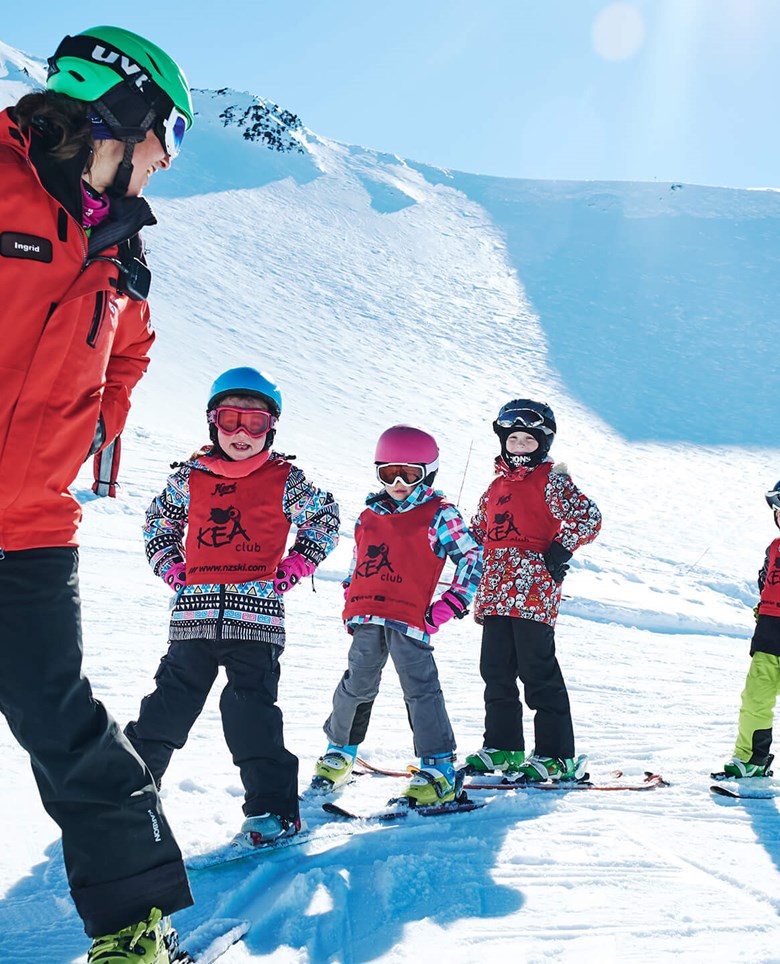 SCHOOLS
Taking children out of the school environment can provide them with awe-inspiring experiences that they will remember for the rest of their lives. A school ski trip to Mt Hutt provides a unique opportunity to support learning in ways that are consistent with your school's curriculum and charter.
Learn More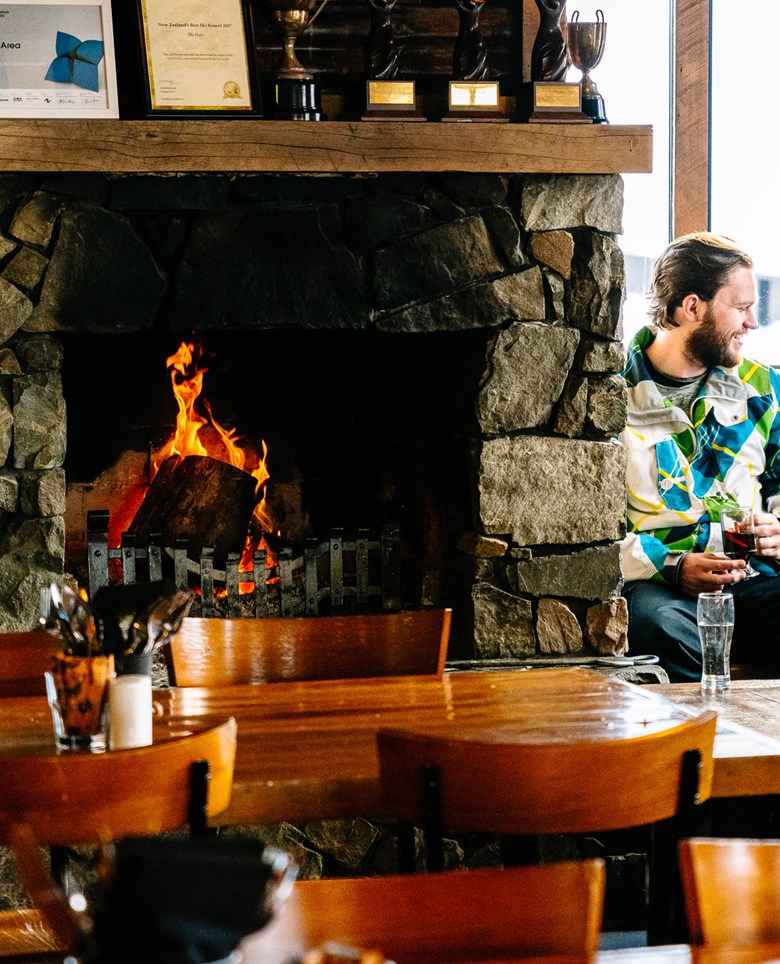 VENUE HIRE
Ōpuke Kai* is available to groups booking our catering option. Here you can come and go throughout the day, be it to rest your legs, enjoy a nice warm coffee or enjoy those well-deserved end of day beers! For presentations and formal occasions, projector, whiteboard, microphone and other equipment is available upon request. For those wishing to book out the entire Ōpuke Kai brasserie, with catering option included, this is available for a fee. *Please be aware that Ōpuke Kai is only available for hire midweek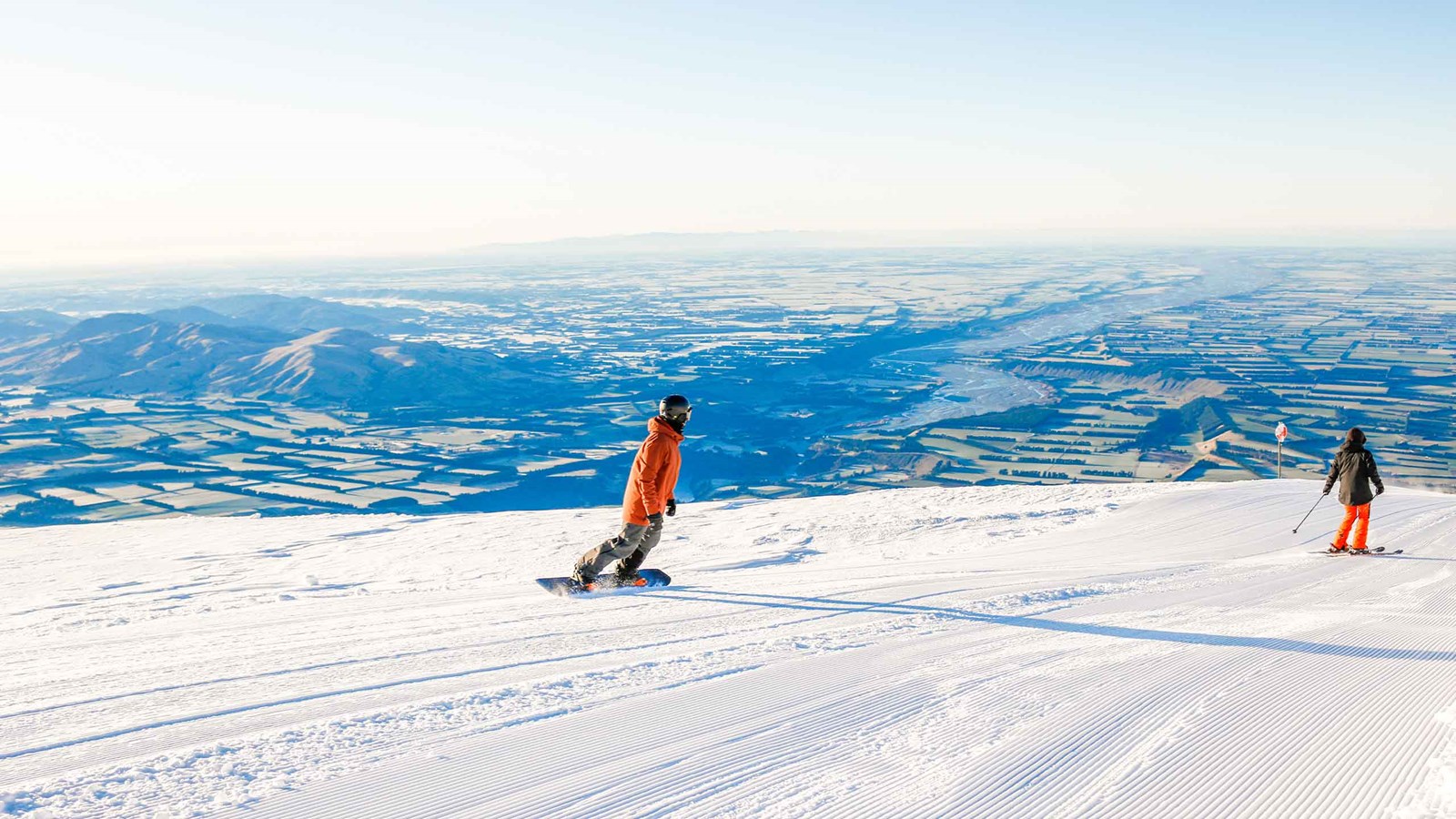 Get in touch with our friendly team today to arrange a hassle free day on the snow with your team or sing out if you have any questions.
FAQs
What are the costs?
The cost of group bookings will vary depending on what your group needs (such as Lift Passes, Equipment/Clothing Rentals and Lessons), ability and group size. For a full quote for your group, please email us.
How early do we need to book?
If you are looking to book a group with us, we require a minimum of two weeks' notice. This ensures that we can provide everything you need for your visit. This includes all catering requirements, lessons and equipment hire that will be ready and waiting for your group upon arrival.
How long does it take to travel to Mt Hutt?
Mt Hutt Travel Times and Distances: 35 minutes or 26 km from Methven 1:40 hr or 114km from Christchurch 1 hr or 60km from Ashburton 1:50hr or 124km from Timaru Please note: travel times are approximate, please be aware that weather and road conditions may affect the time it takes for you to get to the mountain. Always make sure to check if chains are required, via our snow report, that you allow for extra time.
How do I check the weather before my trip?
As we are situated in an alpine environment our weather can change very rapidly. You can check our Snow Report which is updated daily at 6.30am. This is the most up to date source that provides information on mountain status and the forecast for the day. Met service also provide a detailed forecast specific to Mt Hutt.
What information do you require about our group before we arrive?
We will ask you to complete a Key Information Document before your arrival that will allow us to cater for any dietary requirements, prepare all your lift passes and organise any lessons before your arrival. 
There are both absolute beginners and advanced skiers in our group, can we cater for everyone?
Yes! Our Corporate package offers an optional group lesson which starts at 10 am daily. This means that the most advanced in your group can hit the slopes, whilst those just starting to learn the sport can receive tuition from one of our fully qualified instructors.
Can we bring the kids?
Yes! We offer dedicated group lessons for children, aged 5 years and up, where you can opt for half day or full day lessons.
What do we need to bring on the day?
Make sure you wrap up warm! Plenty of layers mean you'll keep warm when it's cold and are able to cool down when it's hot. Make sure you bring eye protection, sun screen (yes, even in mid-winter!), hat, gloves and one pair of thick socks will do. Too many pairs of socks and your ski or snowboard boots can become very uncomfortable!